Before designing anything, it's usually best to meet for an initial free consultation in order to establish exactly what it is that you require. Based on this meeting I can work out a free, non-obligation quotation. The quote will tell you:
> what I will do
> by when I will do it and have it completed
> how much it will cost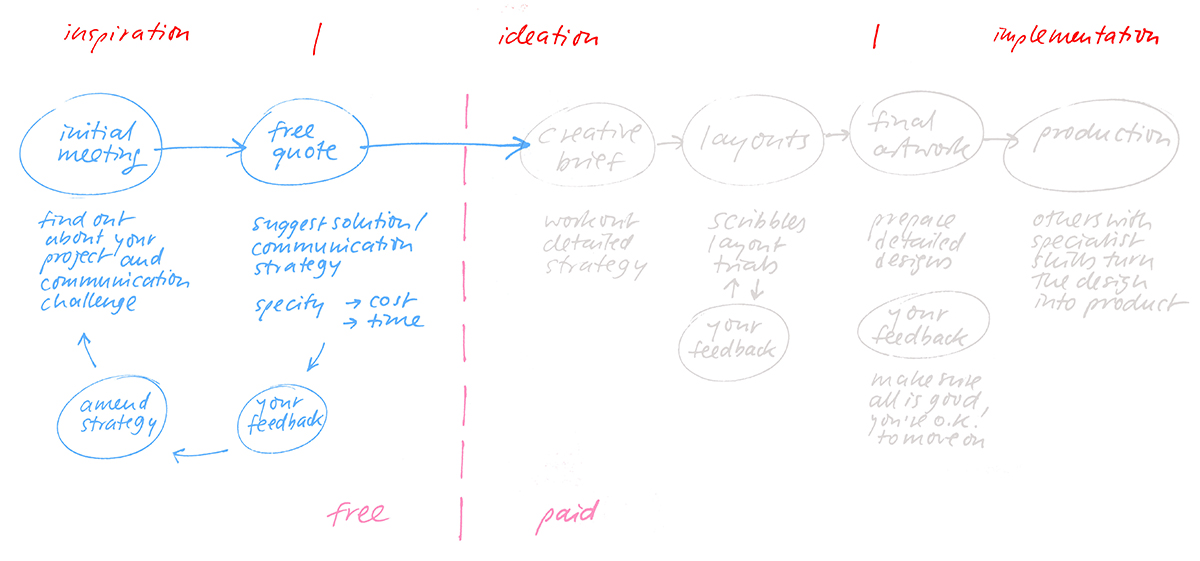 It also specifies other details like payment terms, scope of the job, etc. Once you're happy with the quote you sign it and I can begin with design development.
As a client you're kept in the loop the whole time. For example, if the scope of the job changes (you need more or less than originally anticipated) I will address this and supply an adjusted estimation for your approval.